A wired and reliable home automation solution for your clients
Become a Dovit Partner and Installer
Are you interested in providing your clients with a wired smart home solution that meets all the requirements of the market ? Become a Dovit partner and installer :
Whether you are an experienced professional or you want to get started in the world of smart homes, become a Dovit partner
Are you an installer or project designer? Would you like to integrate our Dovit solution in your home automation projects? Contact us to become part of our certified network of partners and provide your clients with a scalable and compatible wired home automation solution.
A different and scalable home automation solution
A reliable system that meets the requirements of the market
A fast implementation in the commissioning process
A tailor-made training programme
A design, scalable and compatible home automation solution
By becoming a Dovit partner, you can provide your clients with a design home automation installation that is simple and compatible with a multitude of other solutions and services.
With Dovit, you install a smart and hybrid technology that allows you to interconnect a maximum number of devices. 
The smart home of your clients can evolve over time and adapt, at any moment, to the activity of the family, to its rhythm and lifestyle or simply its evolution.
Your commercial advantage? A smart solution without constraints for a comfortable, secure and economical home, while being enjoyable and easy to use for the whole family.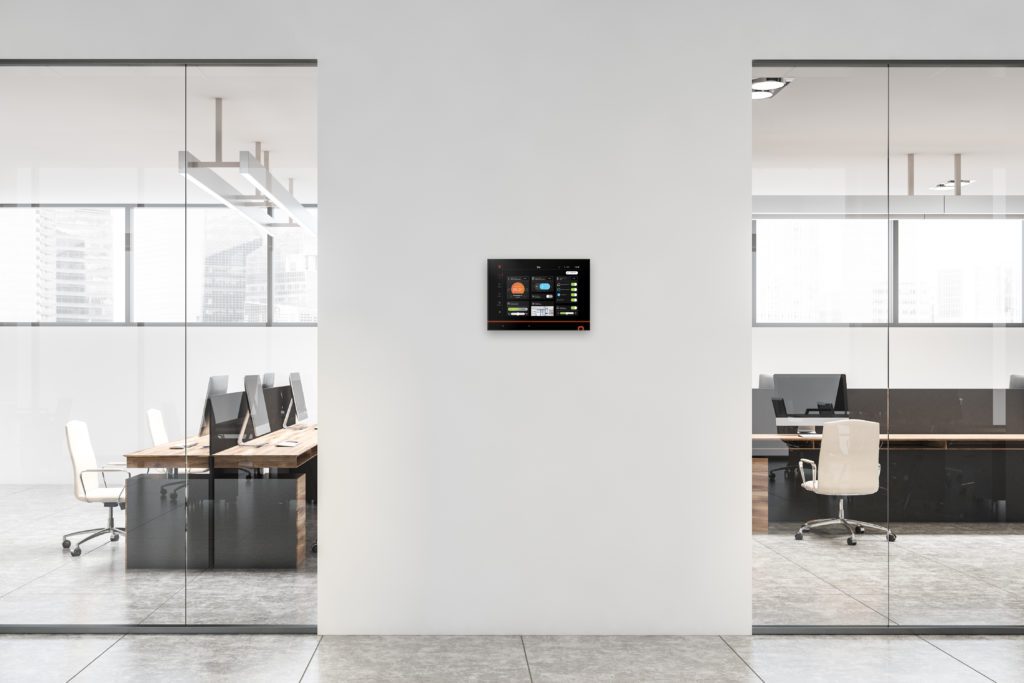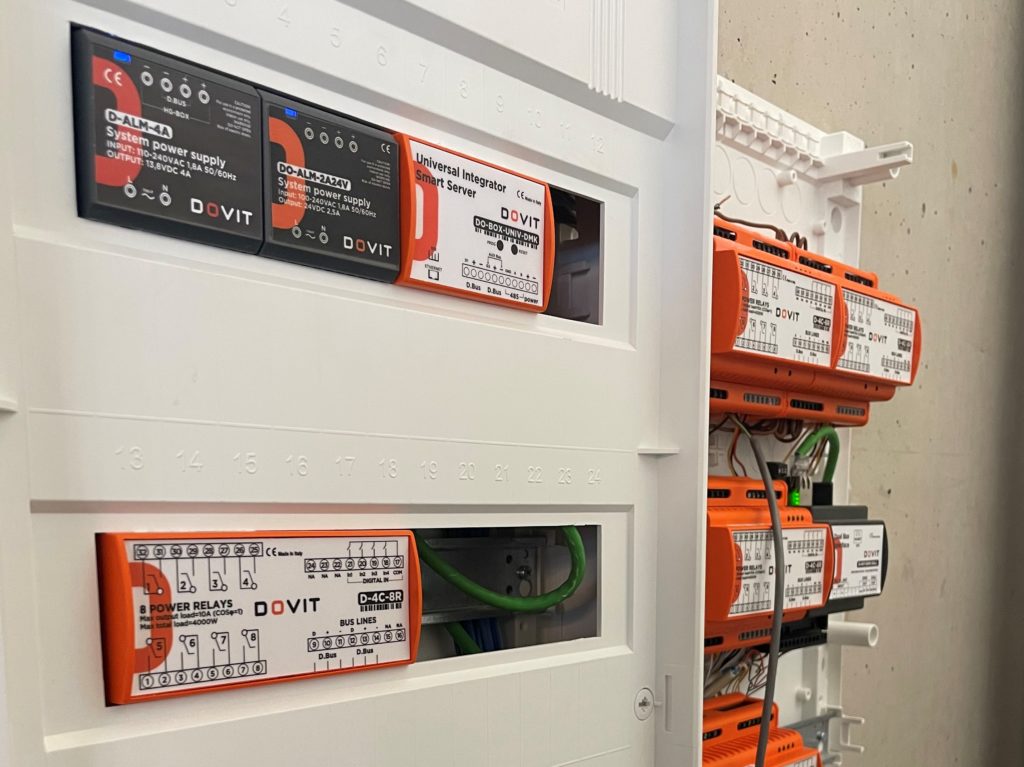 A reliable system that meets market requirements
Our Dovit smart home solution is fully compliant with construction standards. Your clients will benefit from optimal comfort and enjoy all their electrical appliances in the best conditions and in complete safety.
We are committed to providing a high quality after-sales service with the objective of efficiency and speed. In addition to a 2-year guarantee on all our products, our after-sales service is organised through an online tool reserved for our installers and partners.
In addition to immediate and punctual assistance, we stand by your side to support you in the project management of your sites. On request, we can also advise you on how to ensure proper commissioning for your clients.
Quick commissioning execution
Let's grow together! By partnering with Dovit, you create completely new application possibilities for your clients. And all that quite simply.
Our Dovit system is designed in such a way that it does not require any complex operations or additional operations to the conventional electrical installation. 
Implementation is simple and fast, and programming is also intuitive and accessible.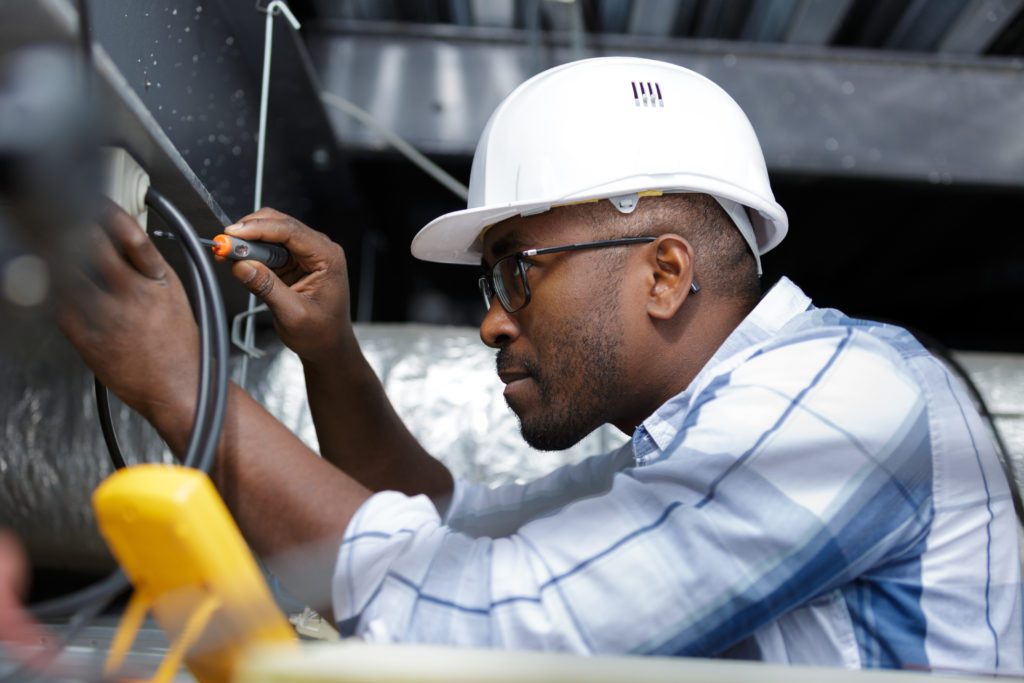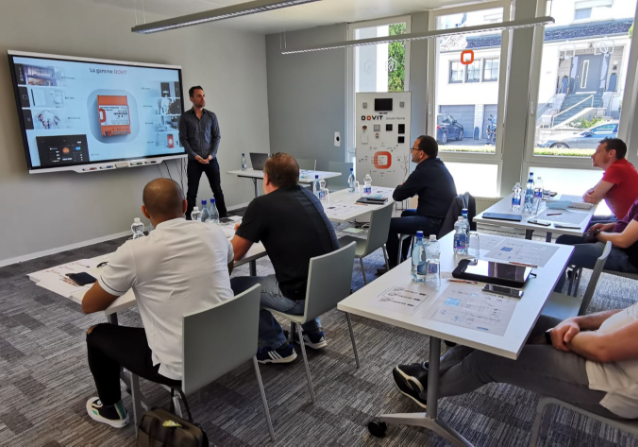 Full support with a tailor-made training programme
Become a Dovit partner and be accompanied by our smart home experts from the study of all your projects to the commissioning of home automation equipment.
Training, refreshers and events are regularly organised with our network of certified partners.
An opportunity to share experiences and best practices, from the analysis and design phase to the coordination, installation, configuration and work management phases.
The Do.Team certification guarantees specific skills in the field of home automation and conformity to the highest quality standards for the products and services offered.
Our customers say it best
We are already working with leading players in your sector
of connected and smart residential area
integration servers installed
homes equipped to date and another 1,000 to come
Dovit collaborated with the Luxembourg property developer Grossfeld to equip the 2,000 homes in the Cloche d'Or district. 
All 53 residences, representing 160,000 m2 of residential area, are connected and communicating to create the first Smart District in Luxembourg.