The heart of the DOVIT home automation platform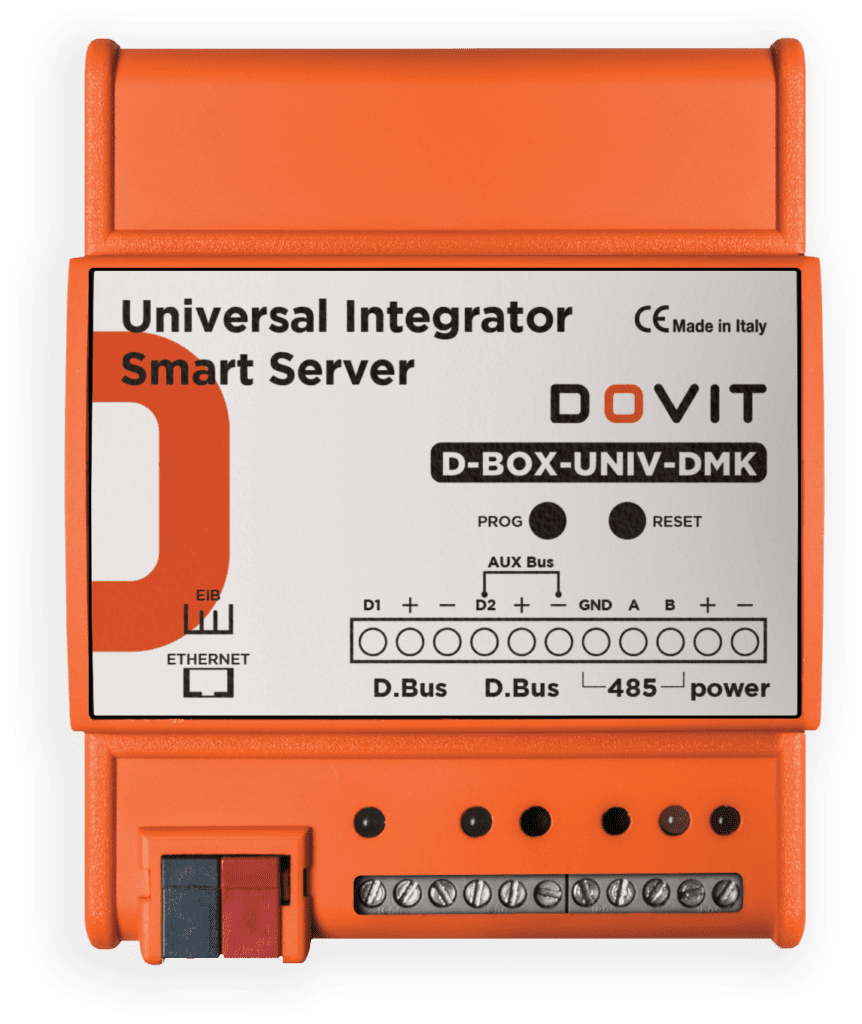 Do.Control is an effective tool for configuring and managing different technologies within a single system.
An integration server open to a multitude of protocols and functions
A single application to consult and control the alarm, the IP videophone and the IP cameras
A scalable solution: simple integration of a new protocol or functionality
Management, supervision and control of all applications
Status and functions are updated, stored and sent in real time to a single graphical user interface (available in native iOS or Android application or "Desktop" browser).
Continuity of use of all applications, even off the network
The Dovit server guarantees secure, confidential and fast access to the management graphical interface, both on-site and remotely via the Internet.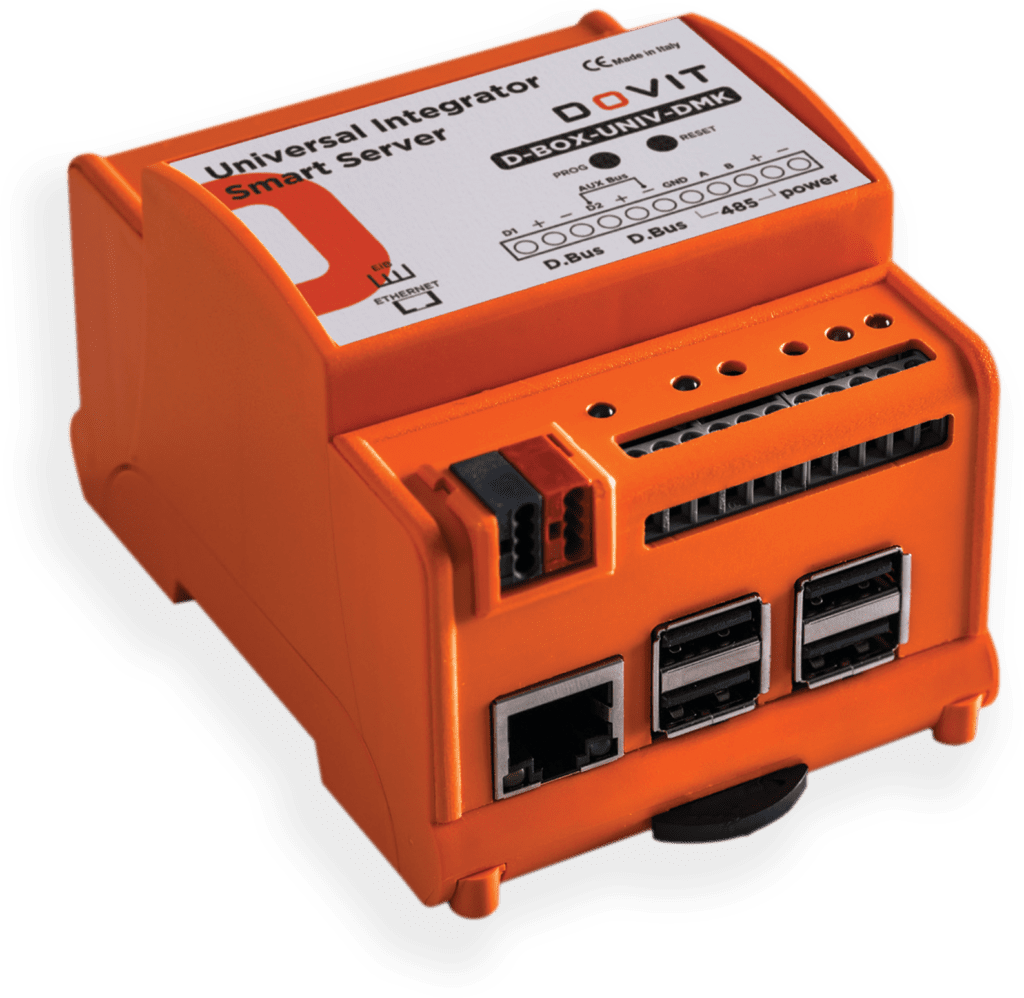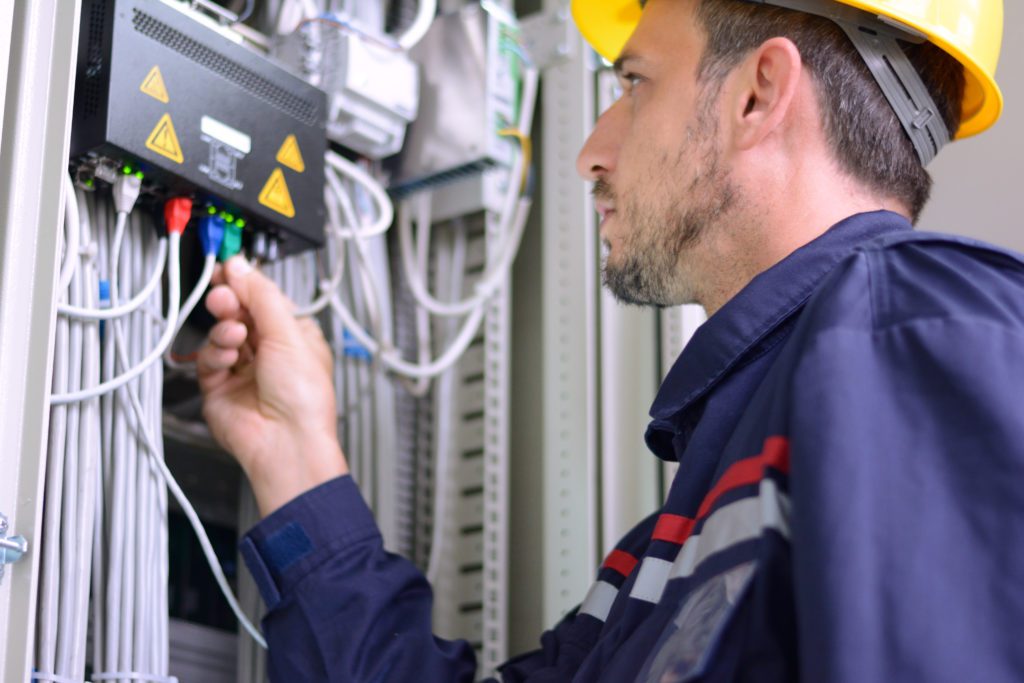 The Dovit system makes it possible to activate several functions in a single action via the creation of customized scenarios (control logic, time delay, time programmer, etc.).
What easily achieve savings by communicating intelligently energy production equipment (heat pumps, photovoltaic panels, boilers, air conditioners …) with solar protection equipment (blinds, shutters, sun breezes, banne …) .
For security, it is also possible to configure presence and dissuasion simulation scenarios, for example by activating, in the event of an intrusion, the functions of lighting, audio-video, shutters, etc
Intercommunication between formerly incompatible technologies
The integration server DOVIT allows different technologies to interact intelligently with each other.
As a result, the system is scalable, without brand constraints, and ensures fast, reliable and consistent connections.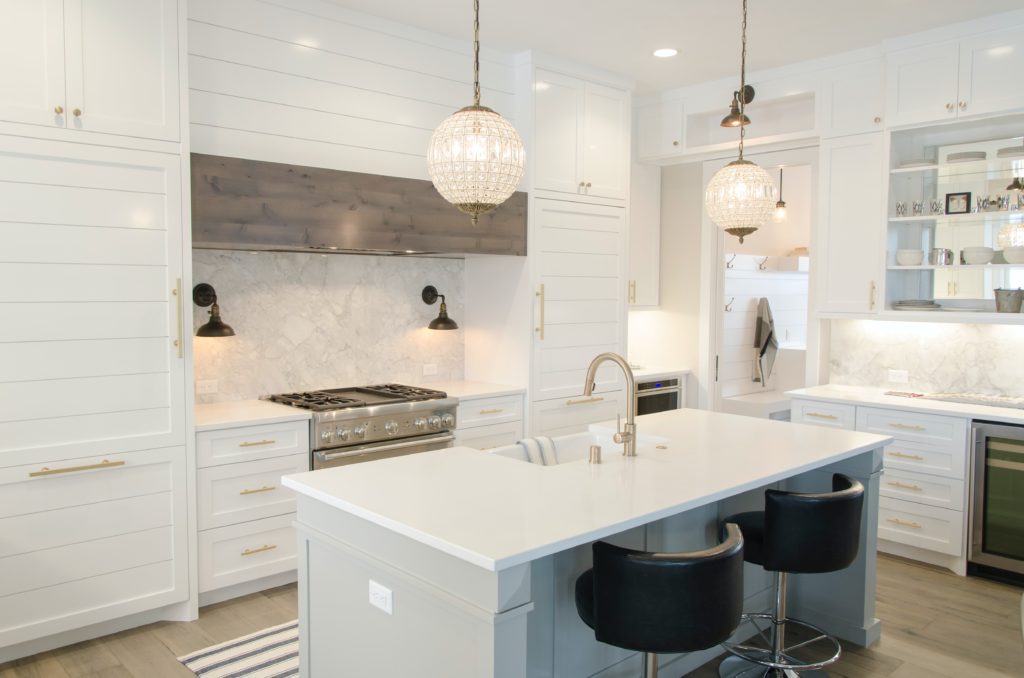 All the latest home automation news on our blog
Don't miss any home automation news and follow the smart home news relayed by our experts.
Discover the magic of home automation for your vacation home! Our blog post unveils the endless possibilities...
Thank you for your visit to our stand in Bologna during the famous construction fair 🏗️
4 years after the last edition, the famous lighting show is back Digitalization, connectivity and sustainability....
Toute l'actualité domotique sur notre blog
Ne manquez aucune actualité domotique et suivez les nouveautés smart home relayées par nos experts.