Easily control your lighting, heating and windows with a smart home
You and your family deserve to live in the most comfortable home! With a smart home, combine comfort and home automation. Lighting, heating, windows… You can easily control your connected home to meet all your needs.
Heating
With the Dovit home automation solution for heating and air conditioning, you can easily control your preferences room by room, and at any time of the day or night.
Learn more
Lighting
Simply control your smart lighting from your Dovit App or your connected switches. Use scenarios to program light offs and variations.
Learn more
Blinds
Control the lift, lower and tilt of the slats of your connected blinds directly from your App or connected switches.
Learn more
Air quality
Monitor and control the air quality in your home to ensure breathable, clean air for your family.
Control of the light intensity
Color control of my lighting (RGB)
Dehumidification and humidification
Ventilation, cleaning and air renewal
Control of all types of openings
Control the lighting and mood of your connected home in style
The Dovit smart lighting makes your daily life easier and more comfortable. With simple commands, you control your lighting from your smartphone, home automation screen or from your Do.Tatto connected switches. With scenarios, you can manage the lighting in your smart home according to predefined times or events in your application.
Adjust the atmosphere of each room to suit your everyday life. With the Dovit Comfort Pack, you can adjust the light density of a room and its colour. 
To go further… Combine home automation comfort and design! Stylish and customisable, Do.Tatto switches will naturally fit in with all interior designs. From a single switch, you can control numerous commands that can be customised to suit your everyday life. A single point of contact is enough to control your entire smart home (windows, lighting, heating, scenarios, etc.).
Smart heating and air conditioning systems for maximum home automation comfort
Use your smartphone to heat your home to the right temperature before you get back from work and turn off the radiators remotely whenever you forget about them. Program the temperature of your bathroom to 22° each morning. Independently control the temperature of each room in your home throughout the day.
These are all features that provide your home with all the comfort of a home automation system and that you control with our smart Dovit solution.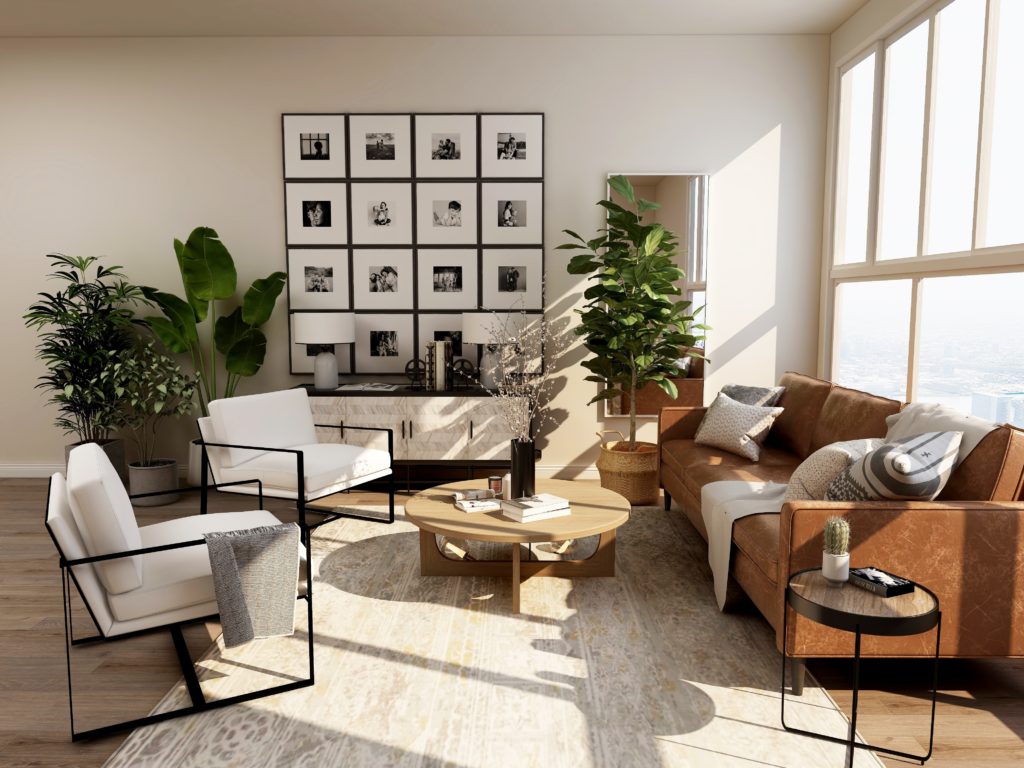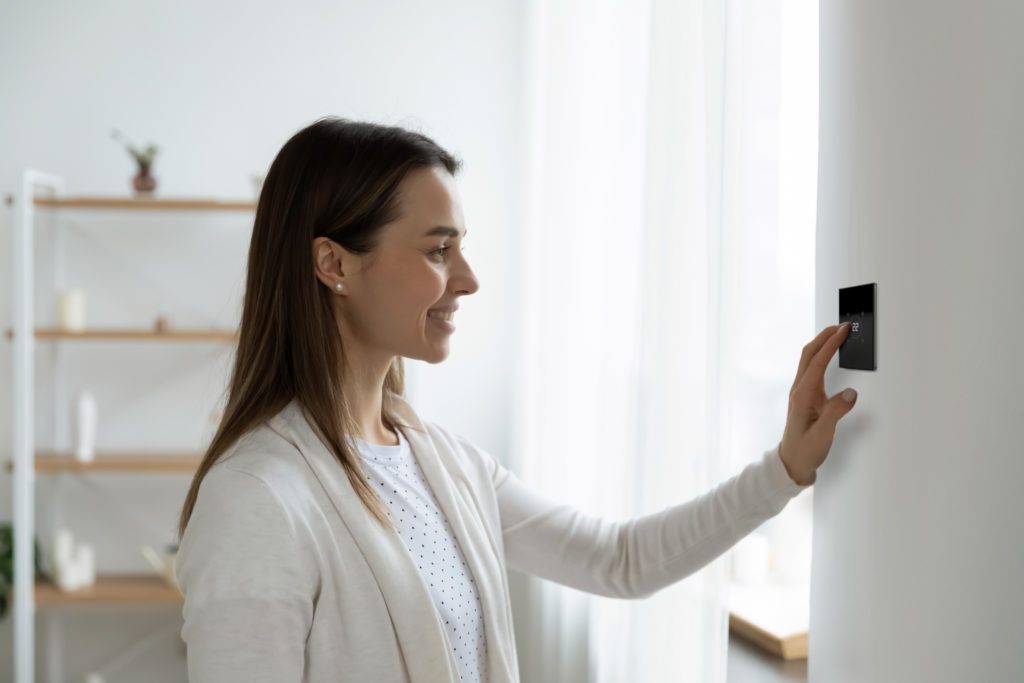 A smart heating solution to meet all your needs
Whether you are equipped with underfloor heating (electric, hydraulic) or radiators, our home automation system automates and simplifies your temperature management considerably.
Control the dehumidification of your home and avoid any risk of condensation. Thanks to the humidity sensors in each room and the integration of the weather forecast, you can keep an eye on the dew point.
Connected heaters, outdoor temperature sensors, connected thermostats, thermostatic valves… Depending on your needs, there are all kinds of devices and possibilities.
Automate your windows with a home automation system for greater comfort
Say goodbye to opening your roller shutters with a crank! With smart shutters, you can close your blinds with a simple touch or voice control when you leave your home.
Save time by automating the management of all your windows. With the creation of personalised scenarios, your connected blinds open and close according to set schedules. 
At home or remotely, control any window with the Dovit home automation app.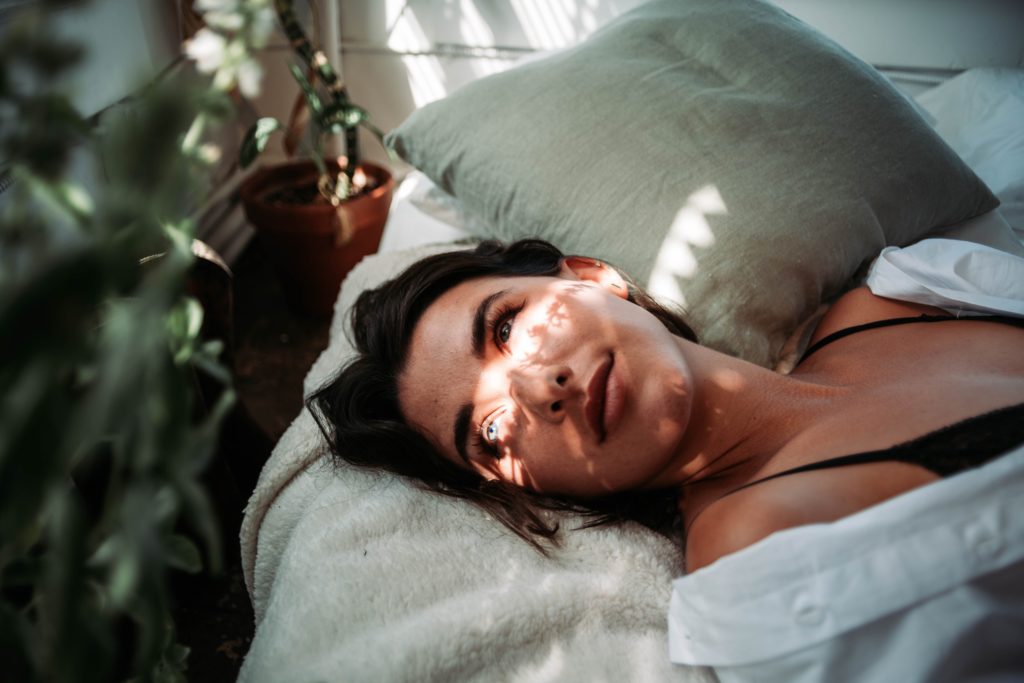 Measure and control the air quality of your smart home
Take care of your health and improve the comfort of your home with a home automation system.
The Dovit indoor air quality sensor measures CO2 as well as temperature, brightness, noise and humidity. Monitor the air quality in your home on the mobile app and receive alerts when pollution increases.
For optimal comfort, you can use the outdoor sensor to create smart scenarios with automatic opening of the shutters and connected air extractors during specific time slots.
Our solution can control an air purification and ventilation system that can be centralised or decentralised. Remove pollutants from your smart home by renewing the indoor air while ensuring optimal thermal comfort with an air cooling or heating system.
All the latest home automation news on our blog
Don't miss any home automation news and follow the smart home news relayed by our experts.
Discover the magic of home automation for your vacation home! Our blog post unveils the endless possibilities...
Thank you for your visit to our stand in Bologna during the famous construction fair 🏗️
4 years after the last edition, the famous lighting show is back Digitalization, connectivity and sustainability....
Toute l'actualité domotique sur notre blog
Ne manquez aucune actualité domotique et suivez les nouveautés smart home relayées par nos experts.