Manage the multimedia devices in your smart home room by room
With the multi-room audio home automation system, you can play music in every room of your home. Each member of your family can play their own music in their own space.
Multi-zone audio and amplification
Control all the audio and video devices in your home, room by room, from your smartphone or home automation screen.
Multi-source multimedia
Listen to your favourite playlists from different external sources (Bluetooth, players, jack...)
Amplifier and zone speaker
Listening from several other external sources (Bluetooth, Spotify...)
With home automation, control your music and films in every room of the house
Don't miss a thing of your favourite movie or song. In your smart home, sound and picture can follow you from room to room.
With Dovit's home automation system and its multi-room audio system, you can enjoy your multimedia devices to the fullest.
The music follows you into every room and can be played wirelessly in multiple areas of the home. Depending on your taste, you can play different tracks in different rooms.
Start a movie or play music on any media device in your living room, then continue listening or watching in another room.
With a home automation system, control the streaming of your movies and music throughout your home from the Do.App
Imagine being able to play music in every room of your smart home, for concentration, relaxation or entertainment. Now imagine being able to control what you hear and where you hear it, simply with your smartphone or wall-mounted touchscreen.
With our Media Pack, the multitude of remote controls is over. Manage all the multimedia in your home with a single click.
You control your entire media library from a single interface: your movies, music, videos and photos are centralised on your Dovit App or your home automation screen.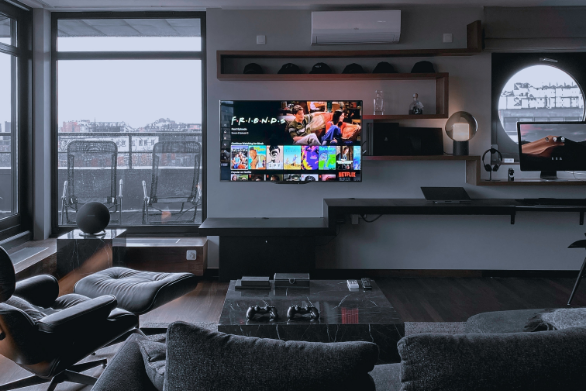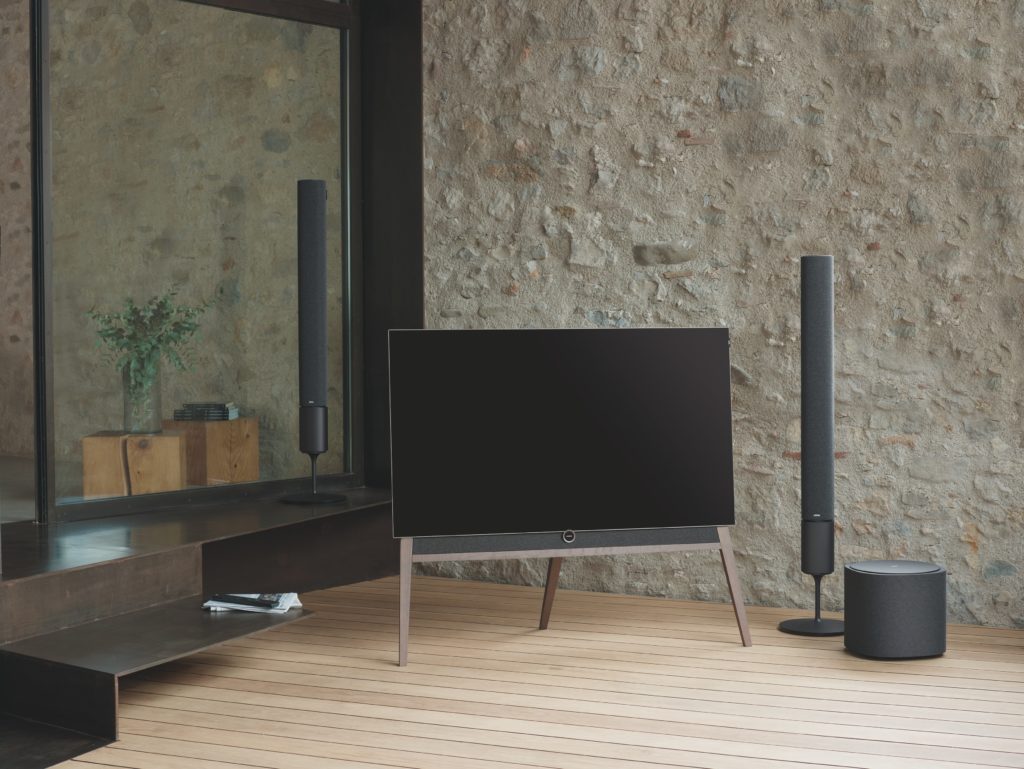 The comfort of multi-room from any audio or visual source
Whatever your multimedia installation, enjoy the comfort of a smart multi-room installation to watch your movies and listen to your music.
With the Dovit home automation system and the Media Pack, the audio and visual sources can be of several types: available files (on a computer, a hard disk…), streaming services (Spotify, Deezer, Netflix) but also and more traditionally, a CD player or a vinyl player.
Home automation scenarios to control your multimedia devices
Integrate your multimedia devices into home automation scenarios for greater comfort. With a simple command, your blinds are closed, your TV is turned on and your lighting is dimmed.
You would like to create the right atmosphere for a meal with friends during a football match? With the initiation of a scenario: your music is replaced by the TV and the sound is diffused in all the rooms of your house, so that you never miss a goal, wherever you are.
And for your security, you can create audio and visual messages that will be played in the event of an intrusion into your smart home.
All the latest home automation news on our blog
Don't miss any home automation news and follow the smart home news relayed by our experts.
Discover the magic of home automation for your vacation home! Our blog post unveils the endless possibilities...
Thank you for your visit to our stand in Bologna during the famous construction fair 🏗️
4 years after the last edition, the famous lighting show is back Digitalization, connectivity and sustainability....
Toute l'actualité domotique sur notre blog
Ne manquez aucune actualité domotique et suivez les nouveautés smart home relayées par nos experts.