24-hour race to save the planet and cut costs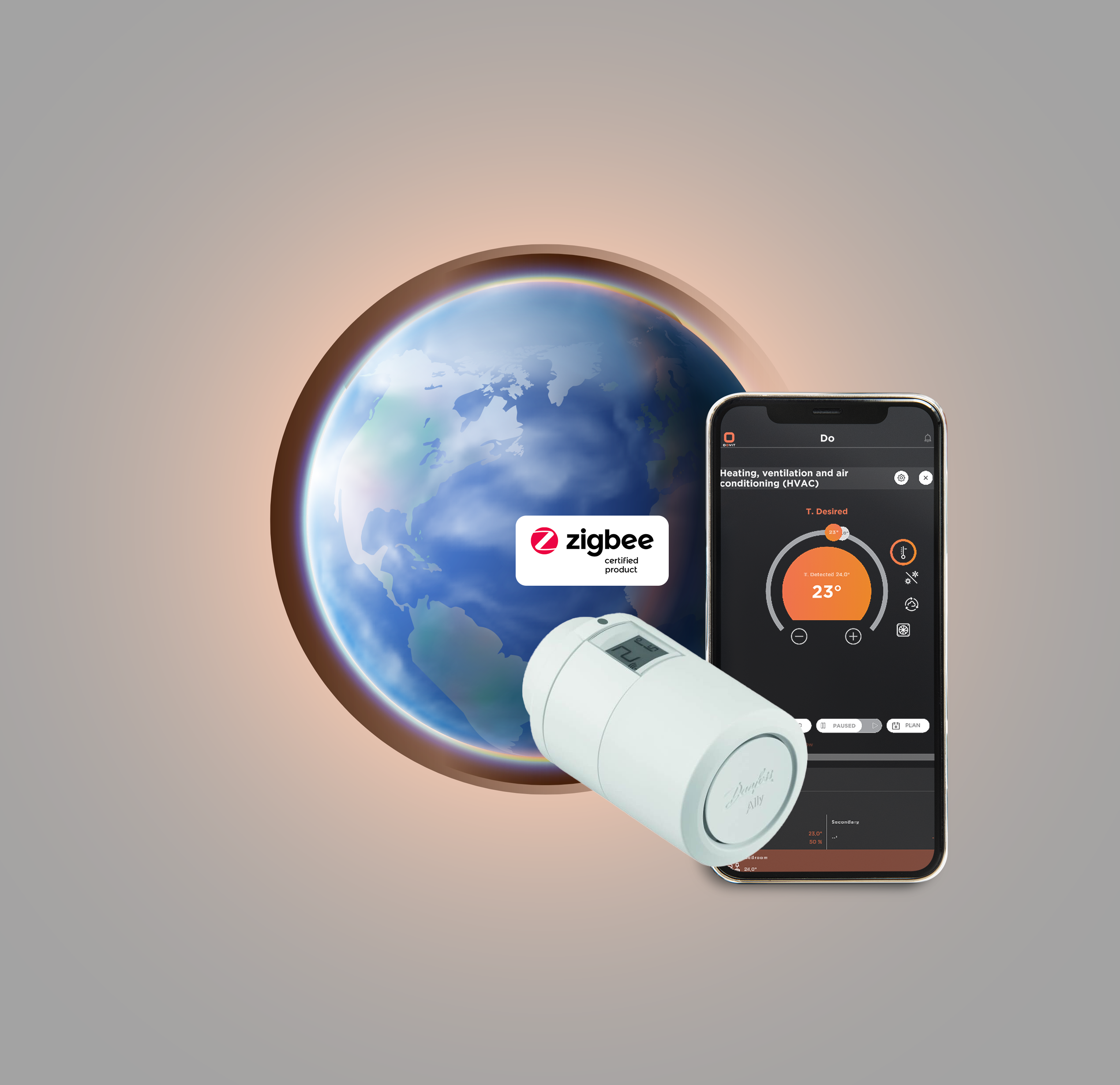 Dovit is a home automation solution that will make your smart projects more eco-friendly
The Dovit server complemented by all Zigbee certified products
The Zigbee wireless protocol coupled with the Dovit server offers many possibilities for controlling and managing energy consumption in your homes and buildings. With this technology, it is possible to remotely control connected thermostats and meters, allowing you to actively monitor and adjust your energy consumption in real-time.
Our Wireless Energy Renovation solution enables the use of this protocol to effectively control and manage your energy consumption. You can monitor your consumption and detect energy waste.
The Zigbee protocol can be used to gradually complement your home automation installation. With this technology, it is possible to remotely control blinds, lighting, and other devices. This simplifies your daily tasks and makes your home more comfortable.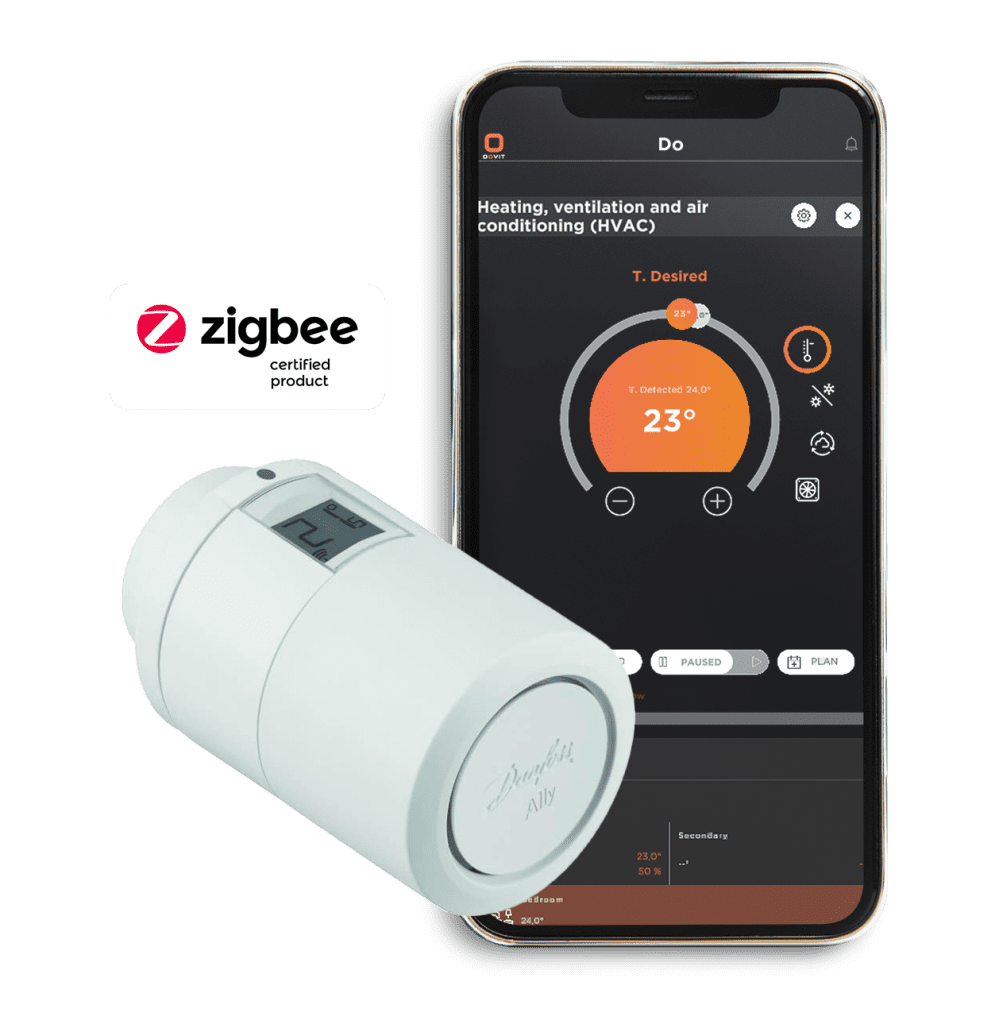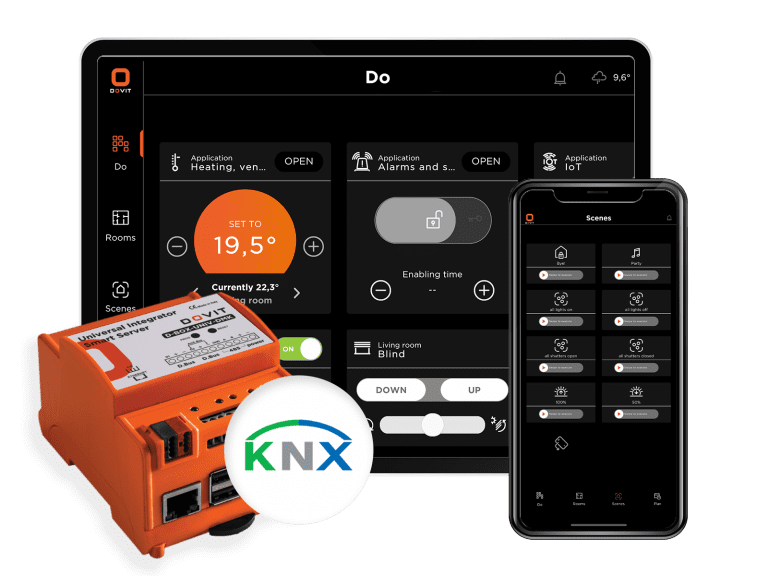 The integration of the Dovit server into a KNX system
The Dovit server allows for the control of all KNX devices in a home automation system. With our server coupled with the KNX protocol, you can intelligently manage your energy consumption.
For installations already equipped with KNX, using Dovit allows for a smart system that can provide uninterrupted power according to your needs at any time with a user-friendly and easy-to-use application. With this solution, you have total control over your energy consumption, reduce your electricity bills, and improve your environmental footprint.
The use of KNX and the Dovit server provides an intelligent solution for energy management in home automation installations. This solution enables centralized management of electronic devices and intelligent monitoring of energy consumption. 
Energy retrofitting of older buildings can reduce heating and hot water energy needs by up to 75%
Buildings are responsible for 60% of CO2 emissions in urban areas
80% of the current French real estate stock will still be in use in 2050
24 hours to save the planet and cut costs is not much to become a good person
Adopt the Dovit home automation solution to control your heating. Installed in less than 24 hours at your home, our energy retrofitting solution allows you to easily monitor your energy consumption from a simple and user-friendly application.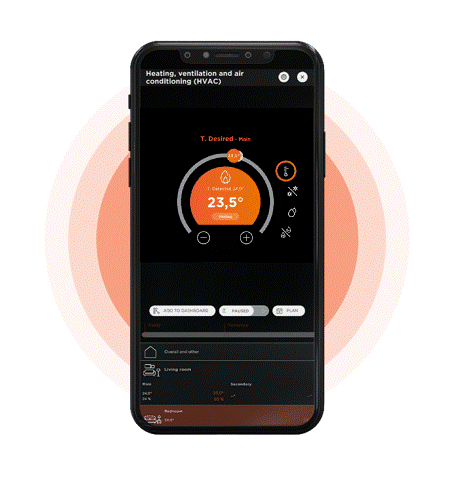 A wireless and dust-free renovation to help you save up to 25% on energy
An expert will call you back for free to discuss your energy renovation project with home automation.
Integrate the most common protocols on the market and open up the possibilities with the Dovit server
The Dovit server is a powerful tool for managing electronic equipment in home automation systems. It allows integration of the most common protocols on the market, providing great flexibility and wide compatibility. With Dovit, it is possible to open up a world of possibilities for managing electronic equipment, offering a solution adapted to each installation. Whether it's for monitoring energy consumption, remote equipment control, or centralized installation management, Dovit has got you covered.
A single server to control your entire smart home
Like a human nervous system, DO.App connects all devices to work together in a smart home or building. The server offers extended functionalities that can be added gradually.
All the latest home automation news on our blog
Don't miss any home automation news and follow the smart home news relayed by our experts.
Discover the magic of home automation for your vacation home! Our blog post unveils the endless possibilities...
Thank you for your visit to our stand in Bologna during the famous construction fair 🏗️
4 years after the last edition, the famous lighting show is back Digitalization, connectivity and sustainability....
Toute l'actualité domotique sur notre blog
Ne manquez aucune actualité domotique et suivez les nouveautés smart home relayées par nos experts.