An open server to match all smart home projects
Minimal wiring and maximum flexibility
A multi-protocol server compatible with many current and future protocols
A customisable home automation solution to design your own interface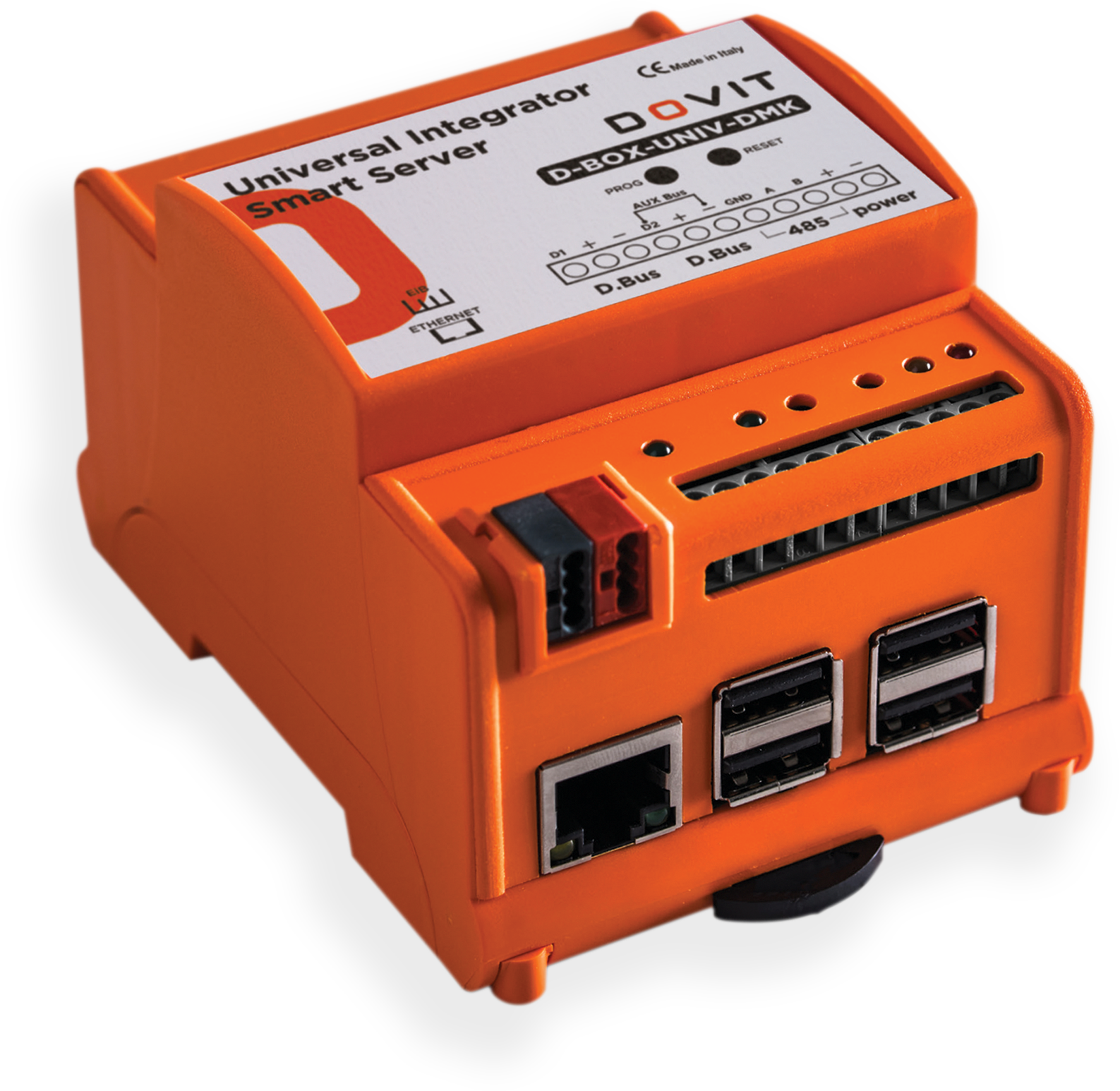 A compatible and flexible server
DO.Control is the heart of our Smart Home system. It is compatible and works with a wide variety of products, including connected switches for lighting, openers, and thermostats. You can easily customize your home to meet your current needs and add more features later.
The software openness of Dovit products allows you to choose from a wide selection of compatible solutions. Our system guarantees a very quick integration of new devices and market standards while offering a very wide range of possible integrations.
One application for all functions
Whether you're on your couch, shopping, or on vacation, DO.Control allows you to closely monitor your Smart Home. In addition to your intelligent system, you only need a smartphone or tablet to connect your server to your mobile devices. You can monitor individual functions as well as interconnected processes.
Control and manage your Smart Home with the touch of a finger. The DO.App allows you to control and manage all the activity in your home. User-friendly and simple, you can fully customize the interface. The application is available in many languages.
With the creation of scenarios in the app, you can manage your smart home yourself, adjust settings at any time, or integrate new functions.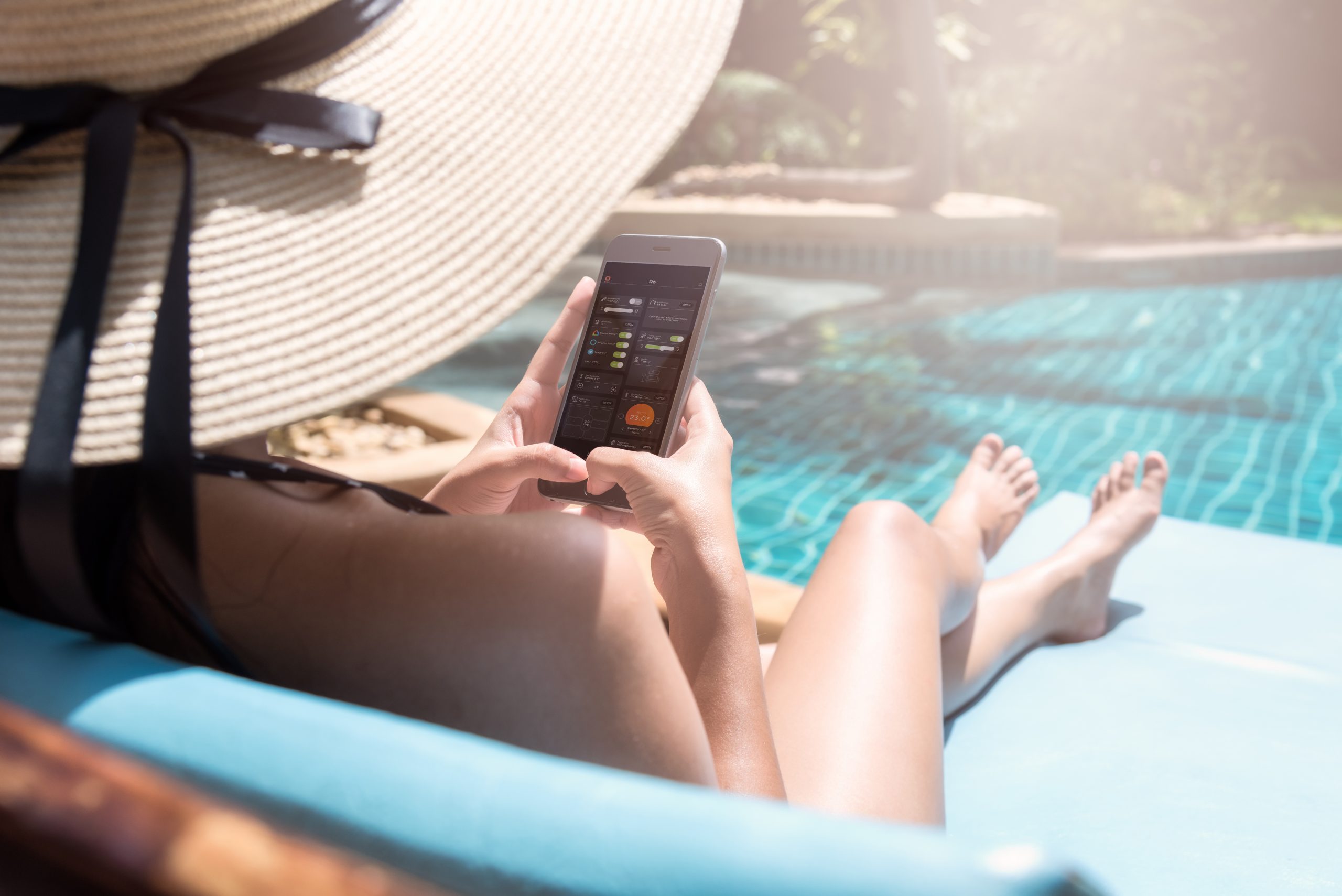 No cloud with the Dovit home automation server
Your home, your data.
Your Smart Home keeps your data where it should be: on your Dovit server. So, DO.Control is the central device – the brain – of your connected home, where your data is stored and processed.
Unlike other systems like IFTTT, Siri, or Alexa, there is no storage or processing of data in the cloud. Sensitive data, such as the number of people in the house, schedules, camera images, alarm system status, etc., remain your sole property.
DO.Control communicates locally with your connected products and objects.
Integrate the most widespread protocols on the market and open up the field of possibilities with Wireless
For more advanced services, such as concierge services or Smart City services, Dovit has software customization support to interconnect and centralize third-party APIs on the DO.App application!
A single server to control your entire smart home
As a human nervous system, DO.App connects all devices to work together in a smart home or building. The server offers advanced features that can be added over time.
DO.Control integration server is a powerful and flexible tool, especially suitable for those who want to carry out a custom home automation integration for their projects, optimizing costs without sacrificing a professional product, scalable with the possibility of updates and extensions to integrate functions and services that will be developed in the future.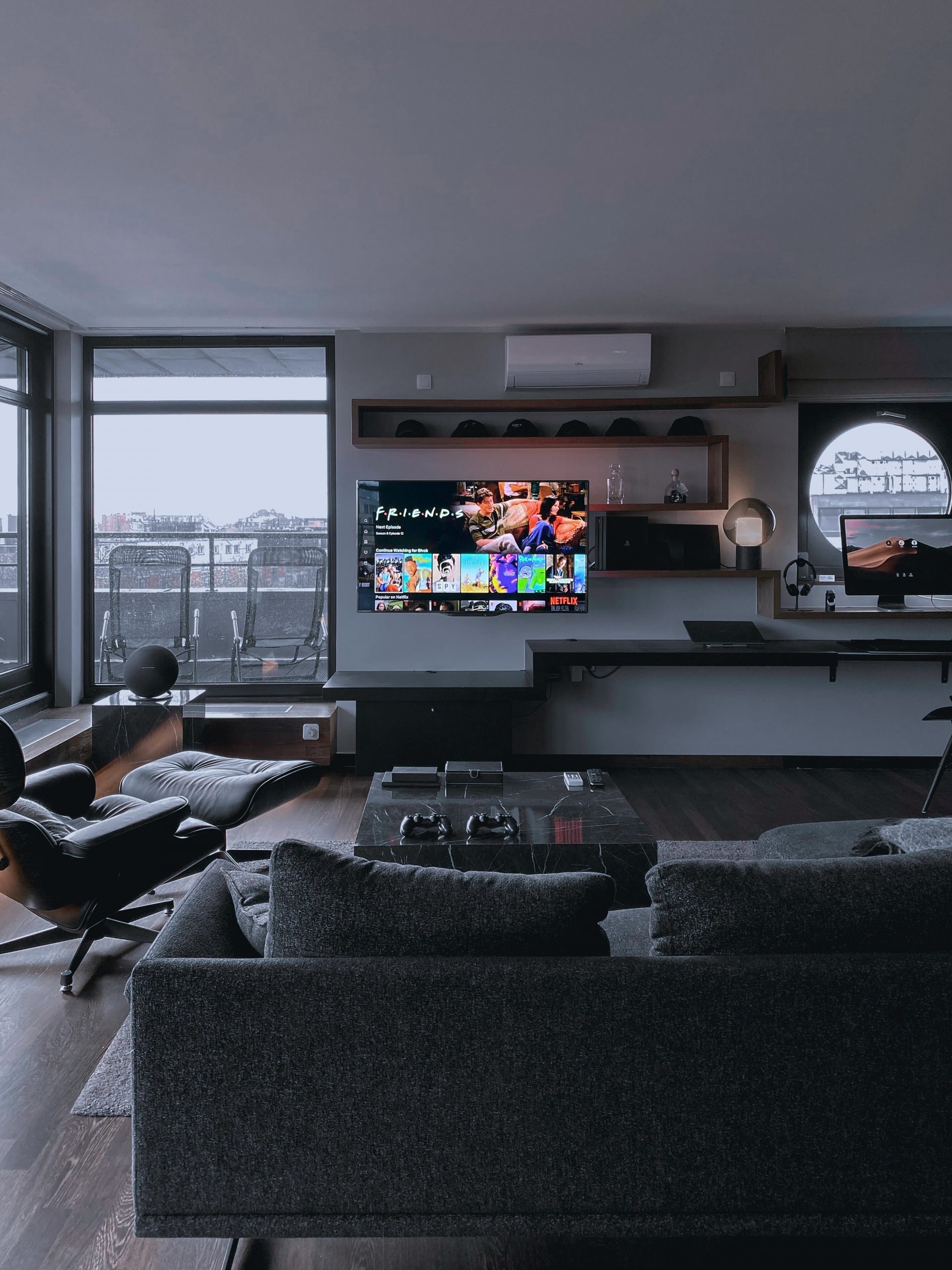 Success story d'une solution filaire sur un de nos projets avec un BUS Dovit
Arcu dictum varius duis at consectetur. Tincidunt ornare massa eget egestas purus viverra accumsan. Sagittis orci a scelerisque purus semper. Viverra mauris in aliquam sem. Tristique sollicitudin nibh sit amet commodo nulla facilisi nullam vehicula. Amet justo donec enim diam vulputate. Phasellus vestibulum lorem sed risus ultricies tristique. Dictum at tempor commodo ullamcorper a lacus vestibulum. Sodales neque sodales ut etiam. Proin sed libero enim sed faucibus turpis. Morbi tristique senectus et netus et malesuada.
All the latest home automation news on our blog
Don't miss any home automation news and follow the smart home news relayed by our experts.
Discover the magic of home automation for your vacation home! Our blog post unveils the endless possibilities...
Thank you for your visit to our stand in Bologna during the famous construction fair 🏗️
4 years after the last edition, the famous lighting show is back Digitalization, connectivity and sustainability....
Toute l'actualité domotique sur notre blog
Ne manquez aucune actualité domotique et suivez les nouveautés smart home relayées par nos experts.